Angry chocoholics will take to the streets to protest the increase in the price of Freddo Bars - which once cost 10p.
You too might be angry when you learn that we are paying more than twice as much as she should for the mini Cadburys treat, based on inflation.
The news that the frog-shaped treat was having its price increased to 25p was met with outrage, and its now selling for 30p in some stores.

There are protests set to take place in Cardiff and London next week, to fight against the rising cost the little chocolate bars, which are only 18g.
It's now 0.6g to the penny, down from its original 1.8g - so you now pay three times more for the treat.
People will be 'taking a stand' against the staggering price hike, and we don't blame them.
WalesOnline reports that a protest will be held next to the Aneurin Bevan statue on Queen Street in Cardiff on Saturday, September 23 from 2pm, with around 400 people attending so far.
A person on the Facebook group said: "It's time to come together and stand up for what's right. I'm sick of paying 15p more than I should. #justice4freddo."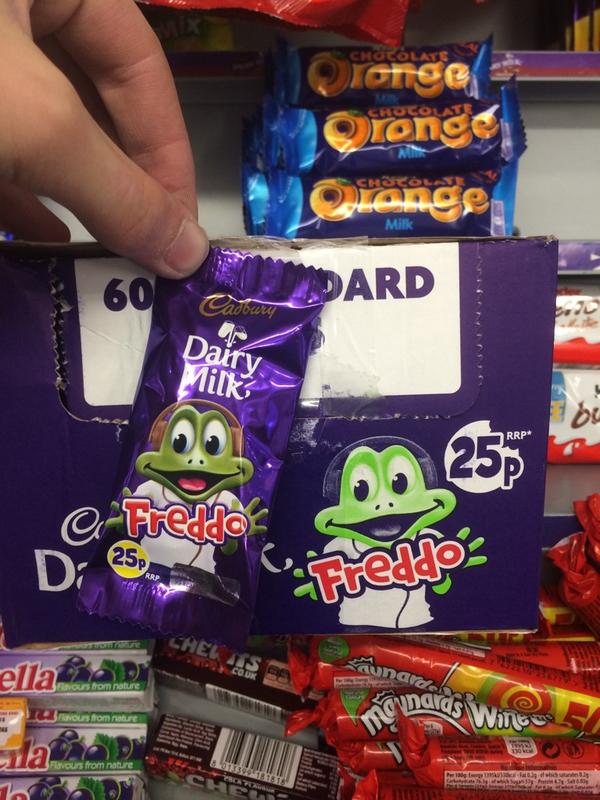 There will be a protest at Trafalgar Square in on the same, from 3pm till 6pm.
The event says: "There is a conspiracy, a global conspiracy that affects us all."
"The elites are making Freddos more expensive, the more Freddos cost the more the government make. I dunno what the government will use all that money for, but it's probably got something to do with the pyramids."
Source: Mirror Online
Image Credit: Twitter